After considerable work, I finally finished building and testing the mini-game made for Daniel Turners, Fantasy Realm. (See previous update)
The Catacombs of Sadness Minecraft Bedrock build was at least as complex and challenging to build as many of the missions in the upcoming #WashingtonHasFallen world adventure.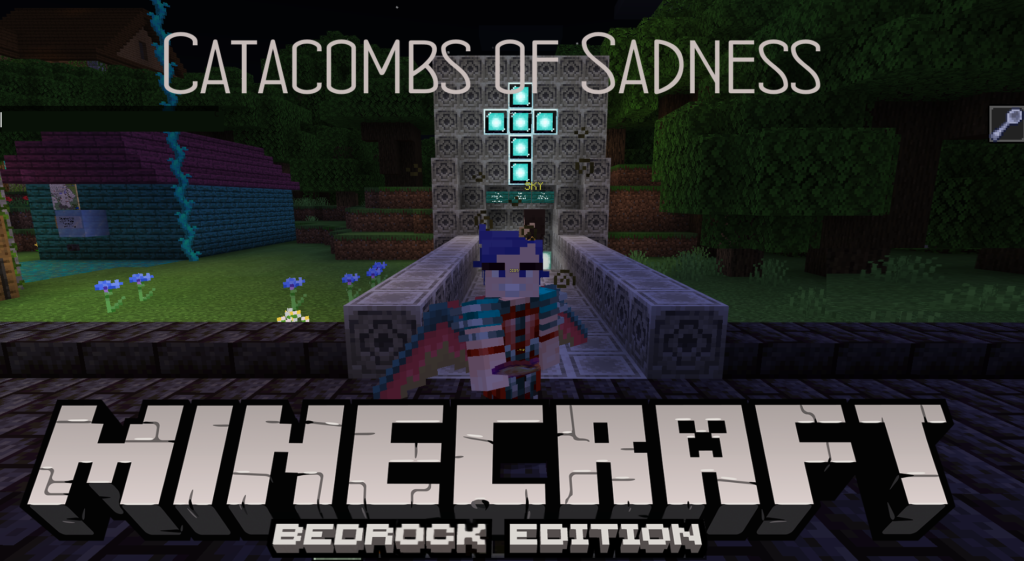 I used many of the techniques from the Washington Has Fallen Minecraft Adventure but was working within the width of a single brick, since the entire mini-game takes place basically within hallways. That meant, all of the coding had to be tight and contained within a limited space, which is always tricky.
While the first official video play through comes out on April 9, 2021, I released a preview on the SkyThrusters YouTube Channel for several builders to view in advance.
I know its a good build when I die playing through a game. The more times I die, the better, because I already know exactly what should happen in the game, the fact that I have that information yet still die, tells me, a Minecraft Build will create a good amount of challenge for those who have no idea what to expect.
If you'd like to play through the Catacombs of Sadness on the Fantasy Realm, I've included an invite link https://realms.gg/SxzNzCJI3Rs