The Catacombs of Sadness is an original "Indiana Jones" style Minecraft Bedrock Mini-Game built in the Spooky Ville Area of the Fantasy Realm. This video shows the game play and demonstrates the incredibly complex coding as it occurs within limited spaces.
After lots of time and work, longer than I anticipated when starting the build, I finally finished. It's one of the more unique project games I've built, and perhaps the most complex, since I Randy Dreammaker (aka SkyThrusters) built in features that allow it to be reset manually if a visiting player goes AFK or abandon's the game without finishing There is no escape from the catacombs without completing it, and it takes some skill to beat. Once completed, the mini-game will also reset itself so another player can enter.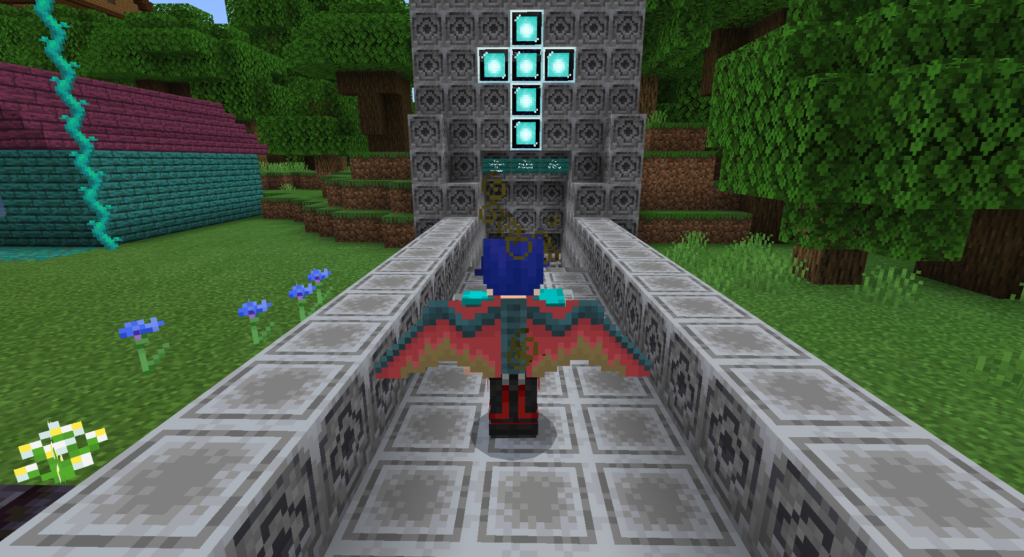 If you want to check out Daniel Turner's Fantasy Realm, here is the invite. https://realms.gg/SxzNzCJI3Rs
Only one player can play in the Catacombs at a time (technically), or at least that's what I put on the signs of the entrance. I'm not sure what would happen if more than one player attempted to play at a time. The mission begins underground, but at one point, takes the player from underground straight up into the sky and then back underground again. I'll post some video of it, when I get around to doing a final beta-test of it. I went ahead and left it open for playthrough in the Spooky Ville Area, in case anyone wants to try it out, though there may be, and probably are a few bugs left.
I anticipate this will be my last time working on the Fantasy Realm Minecraft Project once I do my final playthrough video and work out any remaining bugs. I want to get back to work on the Washington Has Fallen Adventure. Washington Has Fallen has been done for several months, other than beta-testing. However, it is such a massive Minecraft Adventure world that beta-testing is really slow, and there are a lot of updates and fixes that have to be made. Right now, Washington Has Fallen beta-testing is only on the second mission. The second mission needed a lot of fixes, some of the updates for the newest release of Minecraft Bedrock 1.16 broke things. For example, all NPC's had to be replaced because they disappeared. Those NPC's were custom and developed before Mojang actually added in NPC's to the Bedrock Version.
Here is the completed Catacombs of Sadness Play-Through Video.