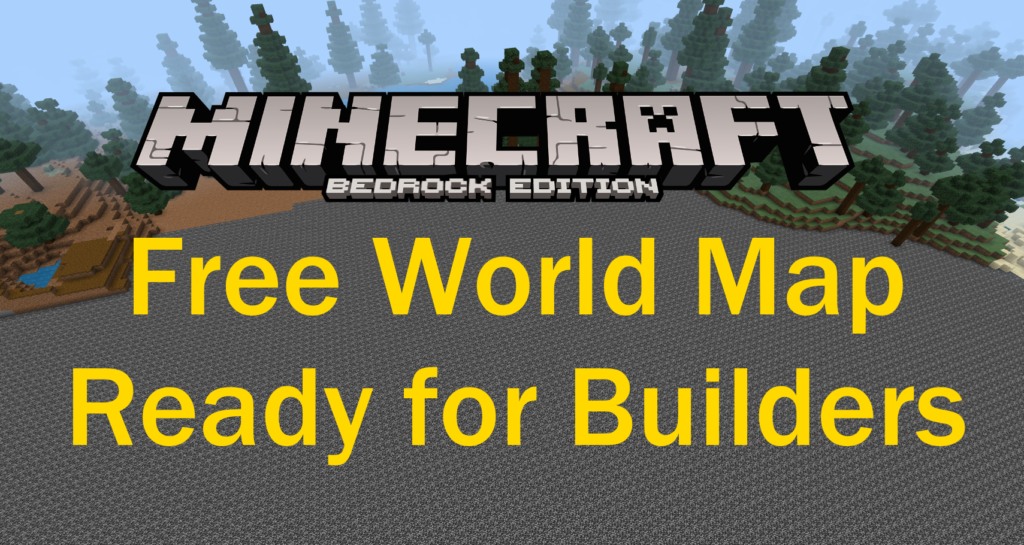 SkyThrusters presents a free original customizable world to build your Minecraft Survival or Adventure World in. Created in Minecraft Bedrock 1.17, you'll be able to start building right away without the need to clear land, remove mountains, etc.
This free Minecraft World is ready to start building on. It's located on the ocean front, adjoined by a beautiful forest.
Features:
Located along the ocean coast
Located along a beautiful and handsome forest
20 block bedrock foundation to build upon. This allows you to limit mining directly under your town or city environment and provides an easy location for hiding your command blocks.
Already built-in command area under the bedrock, ready for building and coding for your adventure or survival game rules.
Built-in customizable world spawn point, allows you to easily determine where new visitors and players will begin their start within your world.
No Minecraft World restrictions, making it possible for your custom version of this world to easily be used on both the Minecraft Official Realms or your own Minecraft Server.
Released under a Creative Commons License CC BY 4.0 Attribution 4.0 International to give you lots of flexibility for reuse.
Free to use for your own projects within the few limitations of the Creative Commons License.
Watch this short YouTube video to get an idea of what the world looks like, before you download it.
This is a free Minecraft 1.16 Bedrock World ready for you to build your adventure, city or survival on. It features a wide area along a coast and forest, bedrock foundation with a command area for coding. It has a world spawn point already locked in, that can be changed to whatever you need so your visitors start wherever you want. It's not locked down by any Minecraft restrictions, so you can easily use your customized version on your own realms or #Minecraft Server. Two versions of the world are provided. An official Minecraft version what you can click to install easily, and also the more locked down version that goes directly in your World Folder.
Follow the steps of our World Folder video if you want or need to install it in your Minecraft Windows 10 World Folder: https://youtu.be/bIemhftknXQ
There are now four versions of the World Template in the free download.
Version 1 is shown in the video. It leaves a lot of room for personal development
Version 4 is similar as the one in the video, but the edges and walls around the ocean have been cleaned up so you don't have to waste time covering up the exposed bedrock.
Version 5 is similar to the first two, except all of the top layer of bedrock is replaced with a wooden block, in case you want to create a large marketplace.
Version 6 is the final update, it is the same as Version 5, except all of the wooden blocks have been replaced with grass.
Download SkyThrusters Adventure Starter 1.0 for #free from our Drop Box:
💥 Interested in Selling on Mercari? Sign up for Mercari and get $10 OFF your first purchase – https://merc.li/WDBSQCb
➽ Subscribe ➽ http://www.youtube.com/user/randydreammaker?sub_confirmation=1
Also subscribe to the Official SkyThrusters YouTube Channel at: https://www.youtube.com/channel/UCu7lgXNVf59wkPfJLxkkAEg
SkyThrusters Adventure Starter 1.0 by Randy Dreammaker is licensed under Attribution 4.0 International
More information available on Planet Minecraft
https://www.planetminecraft.com/project/skythrusters-adventure-starter-1-0/